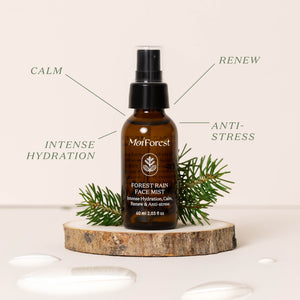 FOREST RAIN FACE MIST
Our long product development phase is finally done and THE newbie of the year is almost here: Forest Rain Face Mist!
We promise that your skin has never been this moisturised, nourished and calm 💧
Shop now
Get more for less: Gift boxes
Take a forest bath
Moi Forest products have been developed to boost the skin through their high-quality organic ingredients and microbial extract developed by Finnish universities. The Reconnecting Nature™ microbial extract is scientifically proven to support the body's microbiome when applied to skin. Feel the forest on your skin and bring its healing properties to your bathroom ♡
Reviews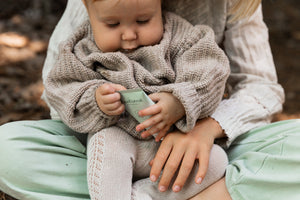 "
We have used Moi Forest Baby Cream every evening during the last five days on our toddler's atopic dermatitis on their feet and back. The skin is already feeling much softer and the atopic dermatitis has almost disappeared completely!
"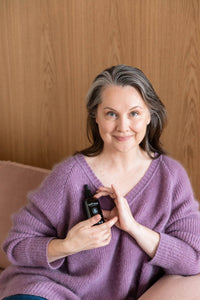 "
I have found a new miracle product that has helped my skin drastically. The effect is remarkably soothing and calms itchy skin. It's rare to see an effect of a product this clearly, but my skin loves this oil. Already in the first days, I noticed that the oil soothed a few pimples on my face. The overall appearance of the skin is naturally glowing and healthy-looking.
"
Exposure to microbes can be a good thing: walk in bare feet on the grass, let a dog kiss your face and jump in puddles! Also the forest dust in Moi Forest products has been developed to boost your microbiome.
Read more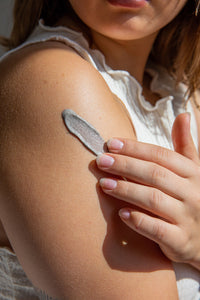 SUPPORTED BY SCIENCE
"Immune-mediated diseases have spread really fast, and we started thinking that the solution is right there. The mud could be taken all the way to urban areas, to all people who lack contact with nature. In other words, putting it in a jar."
Aki Sinkkonen, PhD, Senior Scientific Advisor, Principal Investigator, Co-Founder/ Uute Scientifi
"Once consumer products containing our microbial extract are available, even those who can't, know or want to go to nature can get some of the benefits of nature."
Aki Sinkkonen, PhD, Senior Scientific Advisor, Principal Investigator, Co-Founder/ Uute Scientific
"Exposure for as little as two weeks can improve the biodiversity of a human living in a city."
Heikki Hyöty, MD, PhD, Professor of Virology at Tampere University, Co-Founder/Uute Scientific
"As a company, we also support the creation and maintenance of a nature connection in traditional ways. Our microbial extract is a scientifically proven additional support to the life of a busy urban person."
Olli Laitinen, PhD, COO, Co-Founder/ Uute Scientific